Nametrix 2 is Here!
Written by Mark on 23 May 2014
Apple has just approved version 2 of Nametrix, and it's now available in the app store. It's a relief that Apple didn't have an objection to the "P-star Quotient" feature... though they might have if it were called the "Pornstar" or "Stripper Name" quotient.
App Store Link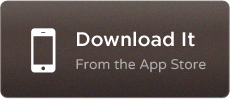 Landing Page
The snazzy new landing page is here:
What's New
P-star Quotient. This new feature could be a bit controversial. It essentially tells you how much of a "stripper name" a given name is. It's based on ratios of actors in adult films vs. non-adult films and is pretty interesting stuff...
Related Names. I'm frankly amazed at how well this works. It uses geographic popularity matrices to determine which names are closely related. Think of it along the lines of "parents similar to those who chose the name Lexus wound up choosing these other names (Madyson, Kaylyn, ...)."
UI Overhaul. Both the iPhone and iPad user experiences are now way better.
Name Search. Users clamored for this name search feature.
Bookmarks. You can now bookmark names.
2014 Data. The app is now built upon the latest available data. For popularity info, that means it has up through the end of 2013.
Discoveries
Here are some factoids uncovered while playing around with the app with the latest data.
Top 5 names for several professions
These names are most disproportionately common in these professions (not to be confused with the most common). For example, "Trey" is the #1 guitarist name, which means that Trey shows up very often in that profession relative to Trey's overall popularity.
| Guitarist | Surgeon | Chef | Plumber | Car Salesman | Rancher | Librarian |
| --- | --- | --- | --- | --- | --- | --- |
| Trey | Vivienne | Marcel | Casey | Emmett | Hollis | Nanette |
| Sonny | Harrison | Andreas | Salvatore | Luther | Eldon | Margot |
| Buddy | Jefferson | Marco | Vernon | Emanuel | Doyle | Abigail |
| Rusty | Bradford | Roland | Clifford | Morton | Shelby | Johanna |
| Robbie | Elliott | Guy | Vincent | Clay | Homer | Camille |
Top Republican names
Some of the names that are disproportionately common among Republicans:
Bridger
Beckham
Gannon
Tyrell
Brody
Gunner
Atticus
Octavius
Princeton
Orville
Ammon
Chrissy
Ashlee
Brigham
Tyson
Cletus
Clair
Twila
Chad
Sawyer
Nixon
Truman
Jefferson
Debbi
Grayson
Top Democrat names
Some of the names that are disproportionately common among Democrats:
Lyric
Shakira
Tamika
Latoya
Willow
Maia
Maya
Booker
Ebony
Ivory
Sunshine
Roosevelt
Alexa
Greyson
Amelie
Harmony
Jonah
Sinead
Top Stripper Names (Male)
Some of the names that are disproportionately common among actors in Adult movies:
Kayden
Archer
Maxx
Tylor
Tad
Cash
Jax
Jaxon
Dillon
Brock
Jayden
Keanu
Kip
Maverick
Ty
Chaz
Elmo
Odin
Rod
Duke
Top Stripper Names (Female)
Some of the names that are disproportionately common among actresses in Adult movies:
Jaylynn, Jaelyn, Jaylyn
Neveah, Nevaeh, Heaven
Nautica
Laylah
Rihanna
Mylie, Miley
Cali
Lexus
Roxy
Capri
Candy, Candi
Mya
Stormy, Stormie, Windy, Rayne, Sunny
Delilah
Unique
Bambi
London, Paris, Aspen, Chyna
Scarlett, Scarlet
Stats for some of the most popular names
Noah (M)
Most popular boy's name in 2013. Most popular it's ever been (gained popularity in the mid-90s).
Most popular in the Midwestern US.
Noahs are disproportionately in the film industry (editors, actors, screenwriters, producers, directors).
Noahs have tended to be Democrats, as they've disproportionately contributed to the Democratic party.
Geographic popularity analysis reveals that these names are similar: Ethan, Joshua, Nathaniel, Brandon, Jordan, Jacob, Samuel, Jonah, Aiden, Dylan
Sophia (F)
Most popular girl's name in 2013. Popularity peaked in 2012.
Most popular in the Northeastern US.
Sophias are disproporionately in creative/arts careers (singers, actresses, writers).
Sophias overwhelmingly tend to be Democrats.
Similar names: Eva, Isabella, Stephanie, Melissa, Michelle, Arianna, Mikaela, Naomi, Sabrina, Penelope
Jayden (M)
#9 in 2013, peaked in 2010.
Though typically a Boy's name, has had some popularity for Girls
Has a high P-Star Quotient; 8 adult film stars out of 77 total actors (~10%)
Scarlett (F)
#42 in 2013
Most popular in the American Southwest
Slight tendency to be Republican
Has a high P-Star Quotient; 24 adult film stars out of 171 total actresses (~14%)